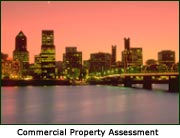 A PIERS Phase I Environmental Site Assessment Report provides the documentation necessary to help protect all parties involved in a real estate transaction from environmental liabilities. Our reports surpass the most current standards found in ASTM Standard Designation E1527, and fully comply with the EPA's Final Rule designating Standards and Practices for All Appropriate Inquires (Title 40 CFR Part 312).
PIERS Phase I Reports are based on the most extensive research that may be uncovered for a site and its past history. Although our reports are the most comprehensive in the industry , they are also easy to read and tell the true story associated with a project site. contain a common-language overview of the recognized environmental conditions on a site, clearly illustrate the presence or absence of environmental risk and conditions and unlike other firms, contain an opinion of related risk and recommendations for our clients.
PIERS PHASE I ESA Components:
A thorough site and surrounding sites inspection performed by a registered PIERS Senior Project Manager.


The documented history of the site is gathered from multiple sources such as: aerial and satellite photographs, local: fire, building, health, water district and planning department files, historical fire insurance maps, topographic maps, city directories, title documents, county assessor's maps and regulatory agency database records.


Interviews with current and past owners, neighbors, tenants, and local regulators, are conducted, as necessary, in accordance with ASTM and AAI requirements.


A PIERS IHMS Radius Report is generated, reviewed and interpreted for the project/report.


Governmental agency file reviews are performed to assist in determining any environmental conditions that are of concern for the site and in order to obtain the historic and current regulatory agency status for the site and surrounding sites.


A comprehensive report including conclusions and recommendations is written by the project manager, edited by management and promptly delivered to the client.