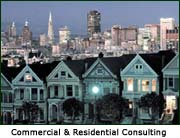 The ASTM has an established standard for a Transaction Screen ( E-1528 Standard Practice for Limited Environmental Due Diligence: Transaction Screen Process), which is considered by many to be a substitute for a Phase I Environmental Site Assessment.
PIERS ETS Components:
A thorough site and surrounding sites inspection performed by a registered PIERS Senior Project Manager.


The generation and review of a PIERS IHMS Radius Report for the subject site.


A limited review of the chemical history of the site gathered from: interviews with owners and operators, and research of Historical: Sanborn Maps, and City Directories.


A final report that includes the following categories:



General Information
Site Description, Use and History
Adjoining Properties
Site Inspection
Summary of Historic Research
IHMS Radius Report and review/analysis and
Conclusions and Recommendations

PREVIOUS PHASE I ENVIRONMENTAL SITE ASSESSMENT UPDATES

When a Phase I Environmental Assessment has become outdated, PIERS offers the Phase I Update in order to avoid the costs and redundancy of preparing an entirely new Phase I Report.

PIERS UPDATE Components:

Professional, written review of the previously completed Phase I Report


New IHMS Radius Report


A thorough site inspection performed by a registered PIERS Senior Project Manager


Completion of owner-operator interviews


Brief report stating current property conditions and any recognized environmental conditions

Updates are utilized for Phase I reports that are no longer considered valid per AAI and ASTM Standards, that is, those reports completed more than 6 months prior. Phase I Reports older than one year require a new Phase ESA. PIERS will update other firmís reports as long as the reports met AAI requirements and ASTM standards at the time they were completed.